Senior Partner, Brian C. Andrews, Esq.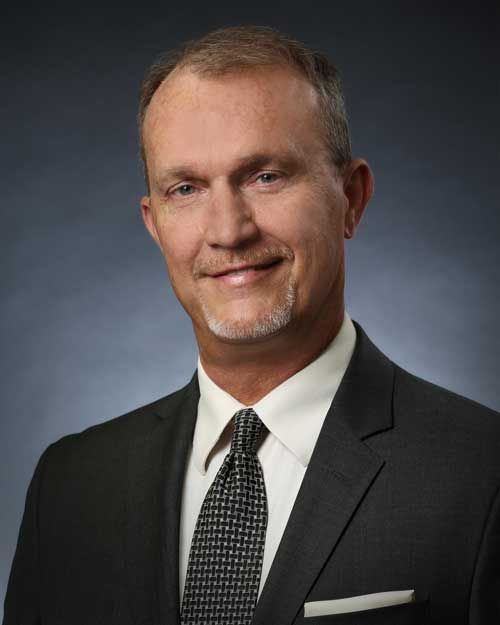 Mr. Andrews graduated summa cum laude from U.C.S.D. in 1996, with a B.A. in Political Science, and also with significant credits in Legal History, Music, Communications, and more. Mr. Andrews was honored to be admitted to, and to graduate in the top 18% of its 2000 class from, U.C. Hastings, College of the Law, San Francisco (the oldest, and one of the most respected, public law schools in CA). Success at Hastings landed Mr. Andrews his first legal job, as Extern to CA Supreme Court Justice Marvin K. Baxter, whose retirement party Mr. Andrews was also proud to attend in recent years. Mr. Andrews spent his next four years at two mid-size construction litigation firms (in San Diego and Orange Counties) who had a cooperative partnership, and who therefore shared in Mr. Andrews' time as he honed his trial skills. Mr. Andrews enjoyed his first construction trial win within the first three years of practice, taking on a CALTRANS' Contractor's refusal to pay a Supplier Client of the law firm managed by John Gladych, Esq., a skilled and well-established Orange County trial litigator, whom Mr. Andrews credits for much of his training and trial skills. Gladych & Associates APC remains a well-respected colleague.

When Mr. Andrews' salary demands led him elsewhere, it was the strong recommendation of John Gladych, Esq., and the Hastings Law Degree, that won Mr. Andrews a position as an Associate Attorney for Perkins & Miltner. With offices near the top of the Symphony Towers building in San Diego, Perkins & Miltner was one of the largest, most premier, and most successful, Construction Litigation Law Firms in San Diego at the time.

Mr. Andrews experience with high-end/high-dollar, construction litigation at Perkins & Miltner vastly expanded his skills, experience, and expertise in Construction and Real Estate law and litigation. During these first five years or so of Mr. Andrews career, he also built his own growing list of loyal construction-industry clients. Just before the time Perkins & Miltner broke-up its partnership (in approximately 2006), Mr. Andrews received an offer to join the boutique Construction Litigation firm of Blease & Zuccaro in the Koll Center, also in downtown San Diego. Mr. Andrews seized this opportunity, as it allowed him to build up his own client base and practice while continuing to handle high-end/high-dollar construction law work for Blease & Zuccaro simultaneously. Inevitably, this led Mr. Andrews to start his own solo law office, which he later moved to the Sorrento Mesa area in the following years.

Since 2006, Mr. Andrews' law practice has grown from a solo practice to have as many as five Attorneys and two Paralegals. This, more than a decade, of trial and litigation experience was fundamental to the founding of The Andrews Law Group, a practice that is now diverse and broad enough to handle all manner of Construction and Real Estate disputes, as well as all manner of Contract and Business Disputes, Bankruptcy, Personal Injury, Family Law, HOA Law, Disabled Access Law, Debt Collection, and a host of other legal activities and practice areas. The Andrews Law Group also focuses on real estate and construction transactions, contract drafting, insurance defense, landlord/tenant and lease disputes of all kinds, among other areas of legal specialization.

The many trial (and other) successes of The Andrews Law Group are documented well elsewhere on this site (and more is available). But one key to the success of ALG is Mr. Andrews' experience in the Construction Industry itself. Prior to college and law school, Mr. Andrews enjoyed a successful career as a Tradesperson, a Licensed Contractor, an Assistant Project Manager and Warranty Supervisor for Residential Tract Construction, and then as a Field Supervisor for multiple Public Works Projects simultaneously. This career spanned some 13 years, from learning tile-setting and many other basic construction trades as a youngster, to being a Pipefitter and Union Steelworker in the Newport News Shipyard in VA, during the full span of constructing the USS Theodore Roosevelt (a Nimitz-class aircraft carrier), to then being a licensed contractor and remodeling some 500 kitchens, baths, and home additions as a Licensed Contractor in the Virginia Beach and Hampton Roads areas (from 1985 to 1990), to working the tracts in CA in the early '90s as Assistant Project Manager and Warranty Supervisor, to becoming a Public Works Project Manager and Field Supervisor, handling multiple public works projects ranging from Camp Pendleton and Miramar Air Base to the Santa Barbara Airport Remodel in late '90s, before turning to his legal studies at Hastings in 1997, and then becoming licensed to practice law after passing the CA Bar on his first take in 2000. More than three decades in the Construction Industry gives Mr. Andrews his unique talent set.
Since 2000, Mr. Andrews has spent the last two decades in the trenches as a Trial Litigator, both for every sort of construction dispute imaginable, as well as for all types of contract disputes that arise in Real Estate and other business transactions. Mr. Andrews trial experience is very broad in this regard. So broad in fact, that in 2008 he was offered the chance to become an Arbitrator for the Better Business Bureau. Mr. Andrews has Arbitrated and Mediated dozens of contract disputes, business disputes, and construction disputes (among others) and is available to provide these and other Alternative Dispute Resolution (ADR) services to all parties in legal disputes.

At present, Mr. Andrews continues to take on foreclosure defense work as well, having come to this area of the law out of loyalty his hard-working Construction Clientele, many of whom took a hard hit from the 2008 (so-called) "Financial Crisis" and who had no choice but to seek bankruptcy and/or foreclosure defense protections. Mr. Andrews is proud to be among the leading CA litigation experts on the (so-called) 2008 "Financial Crisis" and of its real root causes, and of the injustice to mortgage borrowers and taxpayers that this so-called "crisis" and the TARP bailout of the financial industry that caused it, has worked on so many hardworking Americans.

Construction law always has been and always will be Mr. Andrews primary interest and practice area . . . but expanding his experience and expertise into the diverse and myriad laws surrounding mortgages, and real estate transactions in general, as well as the hard-fought court battles that have attended foreclosure-defense in recent years, has only served to make Mr. Andrews that much more of a committed and successful trial advocate for all his Clients, in and out of the construction industry. Mr. Andrews is very proud to have saved many dozens of homes for his Clients fighting with their mortgage lenders, and is equally proud to have learned the many dark secrets that lie behind the so-called 2008 Financial Crisis, and to have voiced his outrage at that corruption to the bench in CA . . . a bench who all-too-often seem willing to look the other way at what financial giants have gotten away with, and the deep harm and pain they have caused to the mortgage-borrowing public of this great nation.

Anyone seeking an Attorney who is, all at once, knowledgeable in the law, experienced in hard-fought courtroom trials, seasoned and respected among his peers, backed by a first-class law degree and big law-firm experience, and yet who is still humble enough to take his Client's calls, give them honest advice - - advice geared toward putting the Clients' best interests ahead of those of himself, his firm, and its profits - - and to always seek to cut through and solve his Clients' legal issues, needs, and disputes, will be well-served by calling ALG and hiring Mr. Andrews' legal team! Having come from the hard-working, competitive construction industry himself, and having been through the best legal education, training, and experience that any Client could hope to see in their legal counsel, Mr. Andrews' background not only gives him unparalleled skills as a Construction Litigator, but it also keeps him in touch with the concept of bang-for-the-buck, and real-world problem-solving in his Clients' interests.

Mr. Andrews is always open to new relationships with established Construction Industry Clients, and his current practice includes claims both for and/or against: Contractors and Subcontractors (large and small): Owners with building and/or remodeling projects; Suppliers; Design Professionals; Developers; Bond Sureties, School Districts and all other Public Works Clients; - - anyone and everyone involved in any Real Estate or Construction dispute or transaction. Mr. Andrews welcomes your contact and happily offers a free consultation to all his new Clients.


Admitted
Education
University of California, Hastings College of the Law, J.D.
Member
San Diego Bar Association and Los Angeles Bar Association
Attorney in San Diego
The firm represents contractors, owners, developers, material suppliers, equipment suppliers, bond sureties, and insurers. The Andrews Law Group can provide representation to clients in both the private and public sector of the construction industry and offers legal assistance in:
Contract drafting and litigation

Mechanic's lien claims

Stop notice claims

Payment bond claims

Licensing issues

Payment and collection issues
As a San Diego construction attorney, Mr. Andrews also represents clients in real estate, business, and other civil disputes. As an attorney with extensive trial and appellate experience, Mr. Andrews is highly qualified to assist you or your firm with any business litigation matter and does not limit litigation to construction cases.
Brian C. Andrews, Esq. — providing comprehensive legal representation
Mr. Andrews represents both individuals and businesses and defends homeowners facing foreclosure due to fraud or unethical practices of lenders, banks, and brokers. Mr. Andrews defends construction contractors both directly and through their insurance carriers in all types of disputes and claims. He also prosecutes construction defects claims, breach of contract, and related issues against unlicensed and/or negligent contractors.
An experienced mediator/arbitrator in alternative dispute resolution (ADR), Mr. Andrews has presided over dozens of ADR proceedings. Parties can often resolve disputes and avoid costly litigation through mediation.
Also, as a San Diego foreclosure attorney, Mr. Andrews commonly defends homeowners facing foreclosure due to fraud or unethical practices of lenders, banks, brokers, etc.
Contact an attorney in San Diego
Our office offers ADR services for all types of construction, civil, or business disputes. Contact The Andrews Law Group online or call toll free at 858-452-5600 today to discuss your construction law matter.